Who Am I?
I came into counselling after twenty years in the creative media as a Graphic Designer and Art Editor, a background which has given me deep insight into the creative mind and personality. In my managerial role also I saw the way careers developed within a large cooperation and how people could be brought on and helped to grow within their work.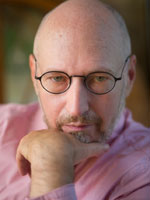 Taking a career break, retraining and establishing my own business gave me first hand experience of how someone can move on, take control and change their life. This background has enabled me to develop good interpersonal and communication skills.
Over the last decade I have studied and worked with a number of classic therapies. I have Higher Diplomas in Integrative Counselling and Cognitive Behavioural Therapy, and training in Existential Counselling. Further more, I am an accredited Member of the British Association for Counselling & Psychotherapy (MBACP). This website can be found at www.bacp.co.uk.
Working with Addiction and Bereavement
At EACH (Ethnic Alcohol Counselling in Hounslow) my addiction-counselling work focused on drug- or alcohol-related addiction, stress, and low self-esteem with addicts, their partners and families.
As an accredited Bereavement Counsellor and counselling supervisor for Cruse Bereavement Care (Richmond) I work with clients dealing with grief and loss within their lives. I have worked with people who have lost loved ones through suicide, homicide and sudden tragic accidents. I work, also, with people who have suffered loss through illness and I help others to deal with grief resulting from present and past bereavements. Cruse Bereavement Care website can be found at www.cruse.org.uk
In addition, I have a Higher Diploma in Coaching and have helped numerous clients deal with issues of career and life change.